Sheep Milk and Dairy Produce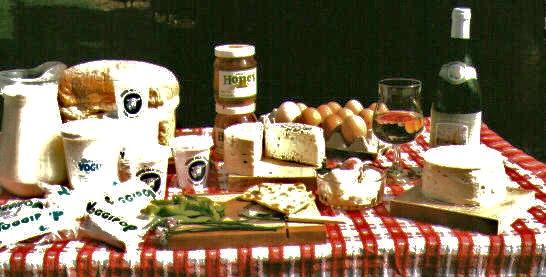 Sheep milk is a wonderful delicious alternative for those who are allergic to cows' milk or who simply love luxury. We have been producing high quality sheep milk at Boydells since 1987 and are members of the British Sheep Dairying Association.
We make a number of products on the farm including our prize-winning cheese "Plumley", yogurt in various flavours, and our well-known "Yoggipops"
– scrumtious sheep yogurt ice lollies. Our milk is also supplied to several other manufacturers mainly for cheesemaking. Look out for British sheep cheeses in the shops; there are quite a few now – try
"Lord of the Hundreds"
, which is made with our milk.
HOME